Location
Cyprus is located in the East Mediterranean Sea.
Cyprus is the 3rd largest island in the Mediterranean Sea, after Sicily and Sardinia.
The total area of the  island is 9251 sqm ( 3572 sq miles ).
It has a Mediterranean climate with more than 300 days of sun a year and very few days of rain.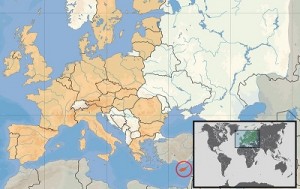 Political, legal & economical systems
Cyprus is an independent republic since 1960, when it gained its independance from the United Kingdom. UK still maintains 2 major military bases (Akrotiri and Dhekelia)  on the island under a 1959 independance agreement.
The President and the Parliament are elected every 5 years.
Cyprus ranks high or very high in most international classifications:
 – GDP per capita (PPP) is $ 28,256  (in 2010), ranking 30 in the world, and  in 18 in Europe, according to IMF ;
– Human Development Index is 0.810, ranking 35 in the world and 25 in Europe, Cyprus being classified as Very High Development country, according to United Nations Development Program;
The economy is very competitive, based on services, tourism and technology,with several diversifications taking place inthe past years.
Cyprus population is approximately 900,000, of which around 300,000 live in the capital city of Nicosia (Lefkosia) and about 250,000 live in the business and commercial centre of Limassol (Lemessos). All major towns in the island are connected through a network of very good highways.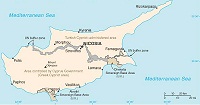 The legal system is based on the British common law, with certain continental influences.
Cyprus Companies Act is a slighly adjusted version of the UK Companies Act 1947.
EU regulations have been implemented into national legislation and steps have been taken to insure even better competitiveness in the services (legal and financial) sector.